Product Tested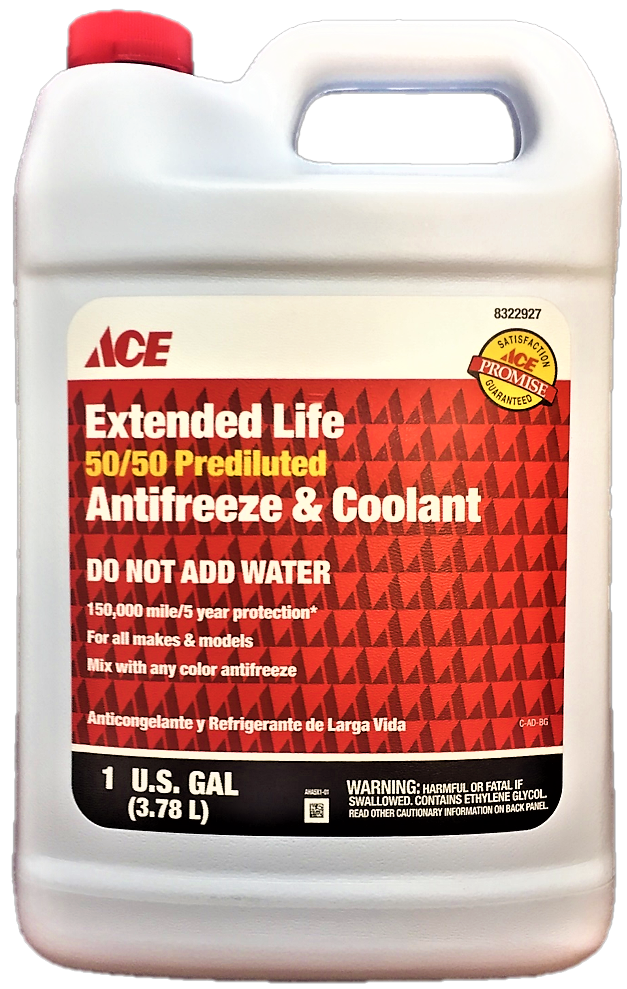 Click above for larger image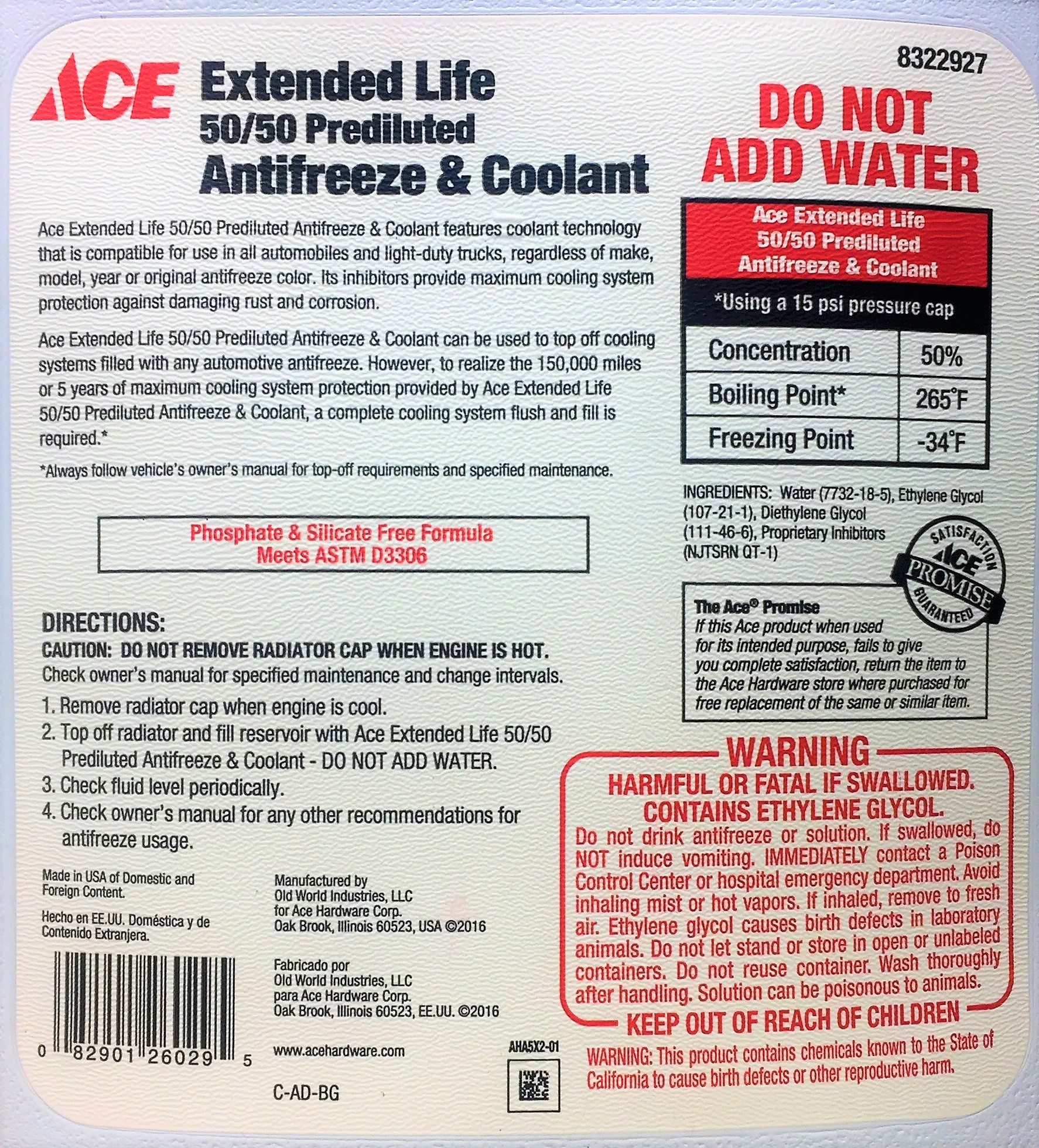 Click above for larger image
Ace Hardware Corp.
Company and Product Information
Corporate Office:
Ace Hardware Corporation
Oak Brook, Illinois 60523
Website(s): www.acehardware.com
Ace Hardware is the largest retailer-owned hardware cooperative in the world with more than 5,100 locally owned and operated hardware stores in approximately 65 countries. Headquartered in Oak Brook, Ill., Ace and its subsidiaries operate an expansive network of distribution centers in the U.S. and have distribution capabilities in Ningbo, China; Colon, Panama; and Dubai, United Arab Emirates. Since 1924, Ace has become a part of local communities around the world and known as the place with the helpful hardware folks.
Source: ACE Hardware Website
ACE Extended Life
50/50 Prediluted Antifreeze & Coolant
Manufactured by Old World Industries, LLC for ACE Hardware Corp., Oak Brook, IL
Purchased at: East Liverpool, OH
Date of purchase: 10/5/2018
Website(s): www.acehardware.com
Test Results and Assessment:
The freeze point of the sample tested meets the product's labeled claim and based on the tests conducted, there are no issues with the quality of the product.

Apperance: Fluorescent Green and Clear
Physical Properties
Chemical Analysis
Labeling
Physical Properties and Chemical Analysis
ACE
Percent Antifreeze, (Based on Percent Glycol)
49
Freeze Point, (ASTM D3321) in ⁰F
-31a
Bitterant, (ASTM D7704) in ppm
38
pH, (ASTM D1287)
8.96
Color, (Visual)
Fluorescent Green
Ion Chromatography (ASTM D5827)
Glycolate, ppm
Not Detected
Formate, ppm
Not Detected
Chloride, ppm
Not Detected
Sulfate, ppm
Not Detected
Nitrite, ppm
Not Detected
Nitrate, ppm
Not Detected
Phosphate, ppm
Not Detected

Although ASTM D-3306 requirements for Freeze Point of a prediluted Antifreeze/Coolant is a maximum of -33.5°F, the result for the product tested is within the accuracy of the test method (ASTM D-3321).